Bridge Deal - quiz of the week
| | |
| --- | --- |
| + | West |
| | A J 10 8 3 |
| | A 10 3 |
| | K Q 5 4 |
| | 6 |
| | |
| --- | --- |
| + | North |
| | K 2 |
| | K Q 4 |
| | J 9 7 3 |
| | 9 7 3 2 |
| | |
| --- | --- |
| | East |
| | 9 6 4 |
| | J 8 6 |
| | 8 6 |
| | A Q 10 8 4 |
| | |
| --- | --- |
| + | South |
| | Q 7 5 |
| | 9 7 5 2 |
| | A 10 2 |
| | K J 5 |


Click the + buttons to peep


Click the + buttons to peep


Click the + buttons to peep


Click the + buttons to peep
Dealer: North
Vuln: NS
Elementary
Rating: Useful for learning
Source: Bob N 146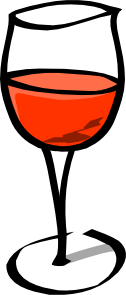 How to use "Bid and Made"
"Bid and Made" more than anything, is a place to learn how to become a good bidder at Bridge. 250 subjects are covered in depth, and the site is full of quizzes. There's also a whole section on play techniques and opening leads. And there is a large repository of interesting deals, including several famous and amazing ones, such as the Munchhausen deal and many more like it.
Absolute Beginners Start here for the basics. The beginners section of "Bid and Made" contains all that a beginner needs to know - look out for the green line below the menu bar. If the line turns blue, you've wandered into a more advanced area.
Use the glossary for any terms you don't understand. Open in a new window if you want to keep it open for reference (right click).
Elementary players, or anyone needing a little revision could start here to make sure you've a grip on the main strategy, using the arrows at the top of the page to read things in a sensible order.
After that, move onto
...and when you're a bit more confident
Intermediate players have a look at
...and then see how many of these you already use
Crib sheets
Print the free crib sheet onto a single sheet of A4 paper.
Side 1 of the crib sheet is useful for beginners; take a copy along when you're playing. It shows all the main opening bids, responding bids and opener's second bids.
Side 2 is for intermediate players, and includes all the main overcalls, slam bidding, plus both intermediate and advanced conventions.
There's also a useful crib sheet for opening leads. Until you know them all, you can keep it handy when you're playing.
Bid and Made - summary
All the main bridge bid and techniques, beginner to advanced, with prepared hands, personalised crib sheets and quizzes for the world's best card game, Bridge.